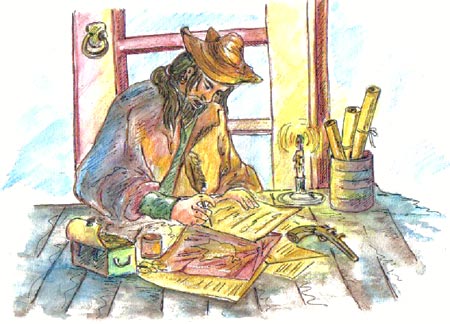 Hello Children,
By the time you read this letter you will have already read my book called, 'Pirate secrets of Mauritius and Rodrigues'. I hope you enjoyed the book, and will keep it safe at home for many years to come.
I also hope that you managed to do all the Treasure Puzzles in the book. If you have successfully completed all the puzzles, and discovered the Password, you will receive your own Certificate from this website.
Your school will also be showing you a film about pirates who visited Mauritius and Rodrigues many years ago.
I am sure you will find the information about the history of pirates a very interesting experience. Many of you will become very knowledgeable about this important part of our history.
Don't forget to visit some of the many ancient pirate sites in Mauritius and Rodrigues. Details of these sites can be found in Part Two of your book.
Good sailing, me mateys,

Alan Grihault